Good evening, ABQCA scholars and families - ABQ Charter Academy will be closed tomorrow, Friday February 4th, due to icy conditions on the roads and in our parking lots. Remember that your schoolwork is available 24/7 online. Stay safe and enjoy your weekend.

ABQ scholars and families, ABQ Charter Academy will be closed Thursday, February 3, 2022 due to weather. You will still have access to your school work if you want to continue working. Enjoy your snow day and we will see you Friday! Stay safe and stay warm!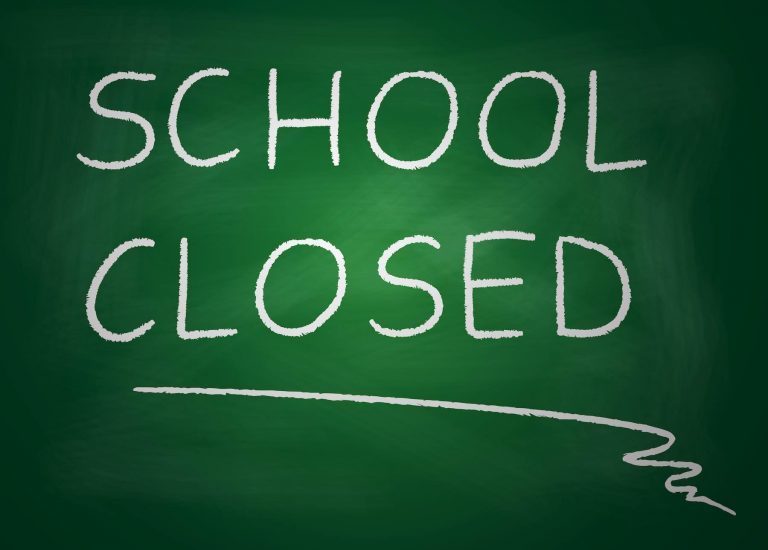 Congratulations to graduate #9 Christina Mondragon-Guerin!!! Way to go Christina!!

Notice to all ABQCA Scholars: ABQCA will resume in-person classes Tuesday, January 25. As part of our efforts to keep scholars and staff as safe as possible, cloth masks will no longer be acceptable face coverings at school. We will have a supply of acceptable masks on hand for those who need them. Please check your email for additional information about our return to in-person learning. Looking forward to seeing you Tuesday!

Good Afternoon ABQCA Scholars and Families, we were just notified that APS has cancelled classes tomorrow due to a cyber attack that compromised some of their systems. This does NOT affect ABQ Charter Academy, we will continue with remote learning tomorrow! See you on Zoom tomorrow!

Congratulations to graduate #8, Cassie Bradshaw. Way to go Cassie! Who will be next?

Congratulations to Ms. Glantz, ABQCA Staff Member of the month for December! We appreciate all you do!

REMOTE INSTRUCTION ALERT: Due to a significant number of staff COVID- related absences, ABQCA will switch to remote learning with in-person classes resuming on Jan 25. Please click the following link for further instructions:
https://bit.ly/3zLogMF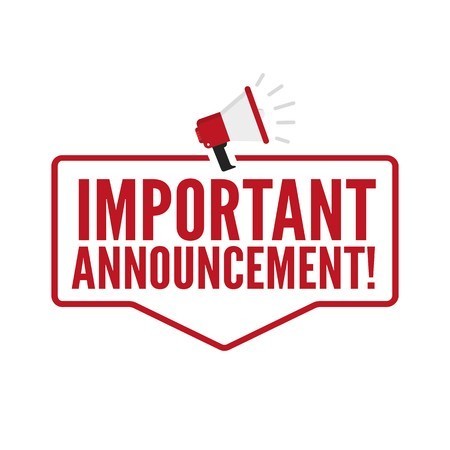 More holiday fun!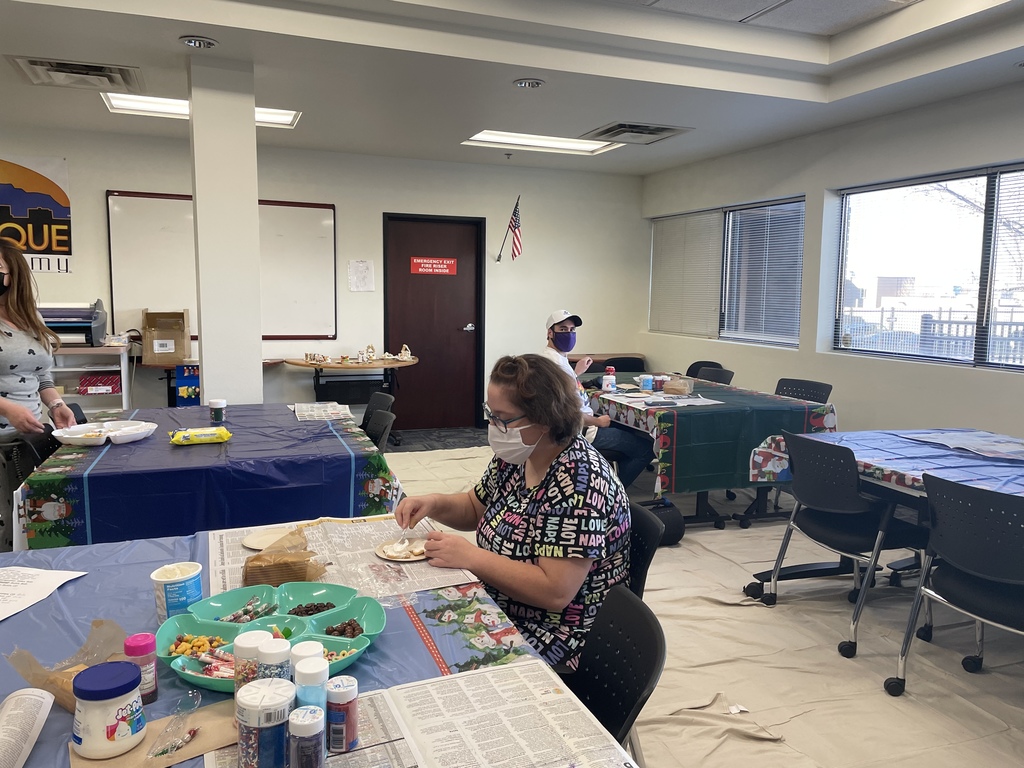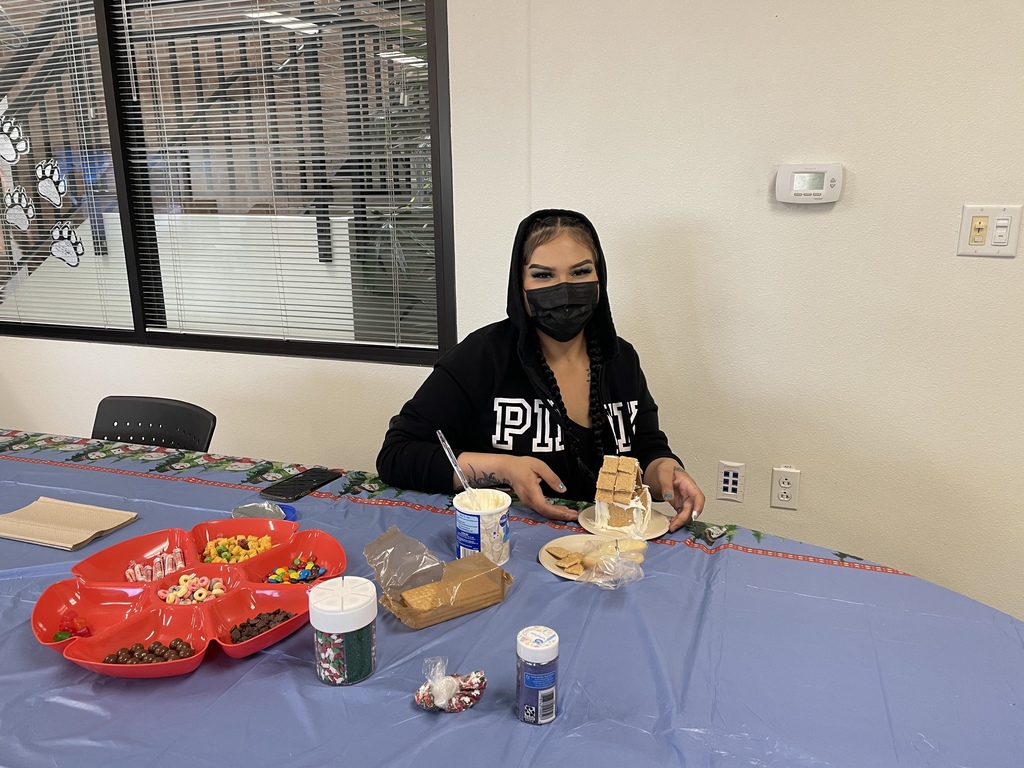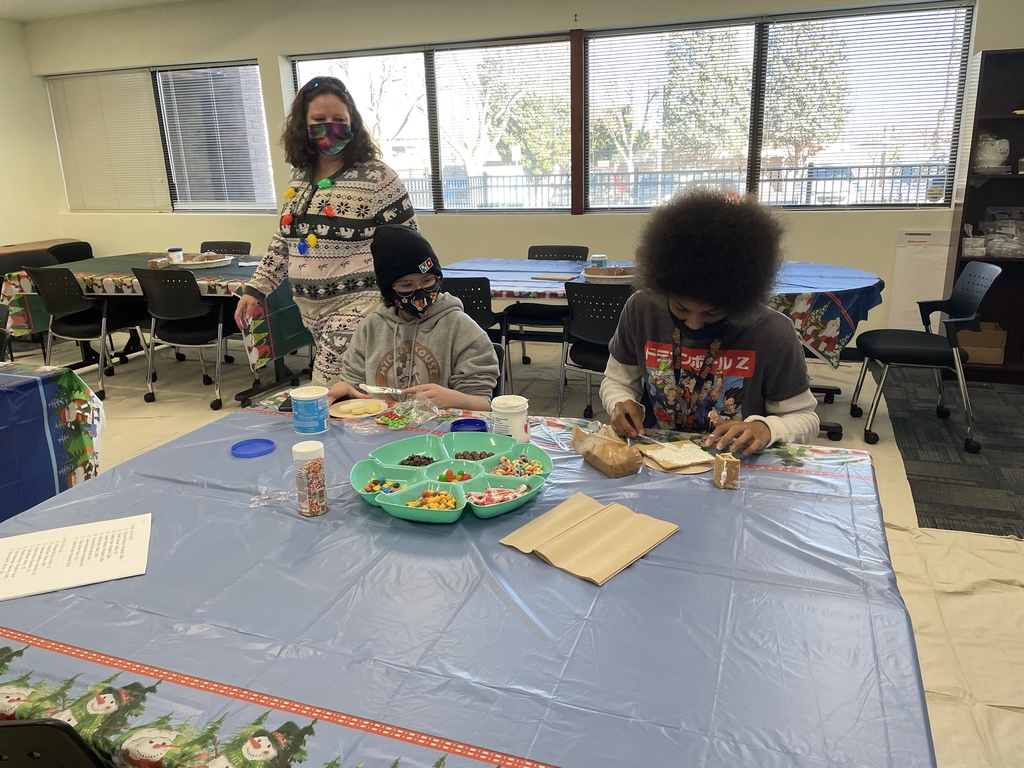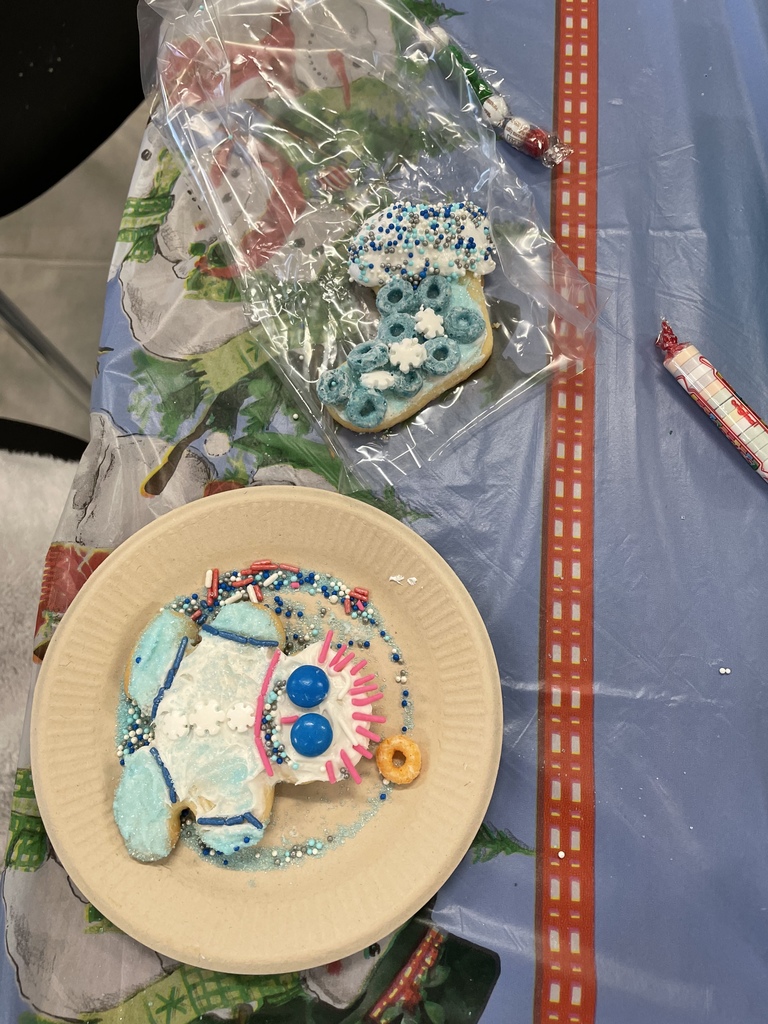 Weekly festivities concluded today with cookie decorating and gingerbread houses in our PJ's! Staff and scholars were definitely in the holiday spirit! Enjoy your break, but remember to can continue to work on your school work during the break! See you on January 4, 2022!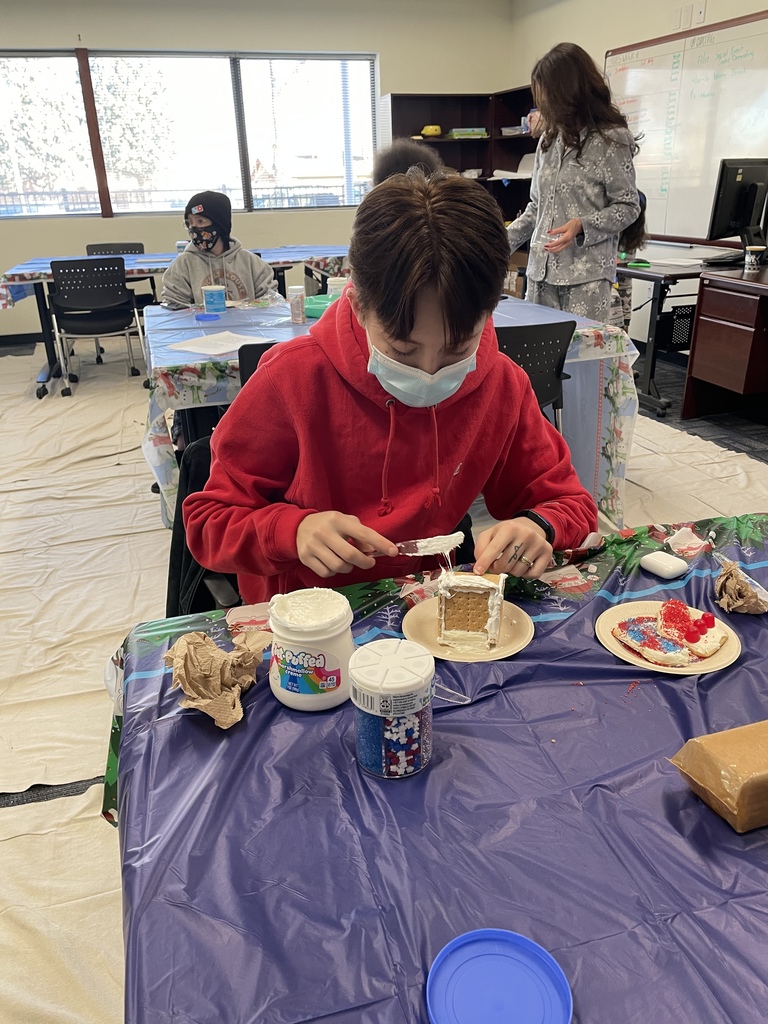 Tacky Sweater Thursday!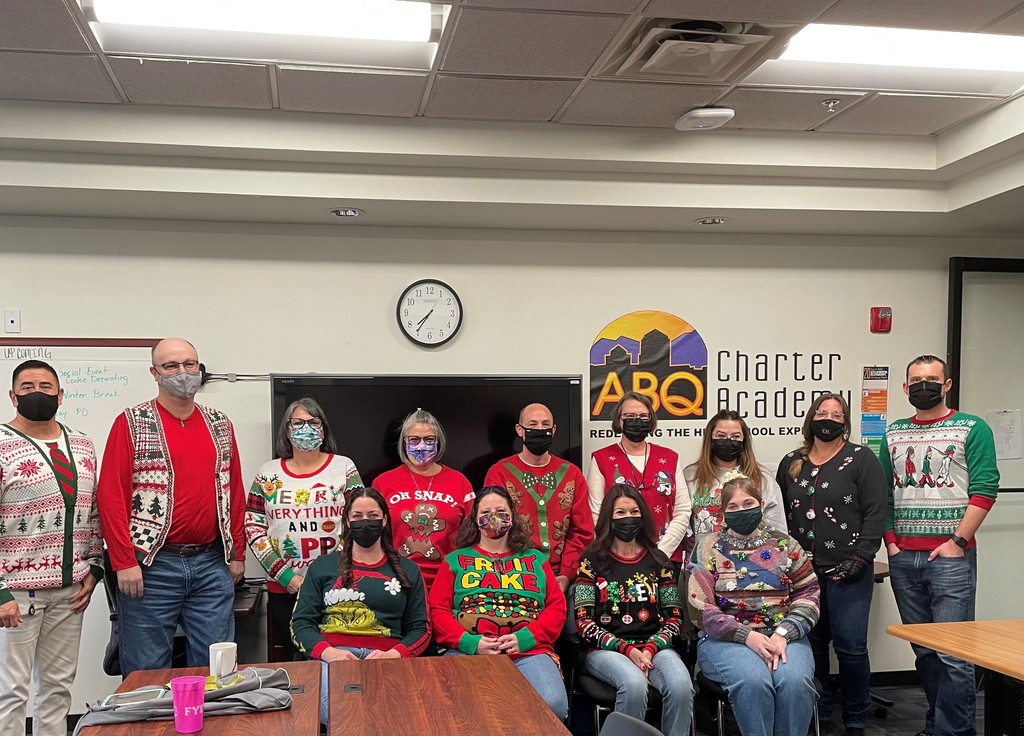 Scholars: Tomorrow is Tacky Sweater Thursday! Looking forward to seeing you in your sweaters!!

Festive things are happening at ABQCA!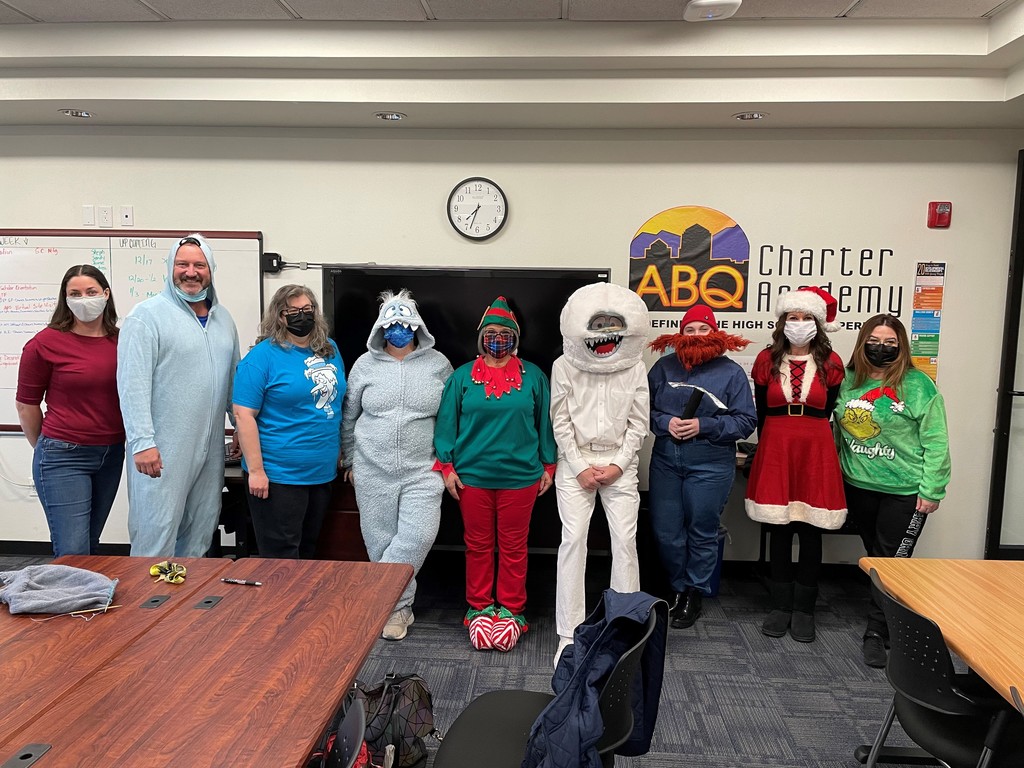 Scholars: Don't forget Wednesday's sprit theme is holiday character. Dress up as your favorite holiday character! Can't wait to see what you come up with!

Looking forward to a great time our last week before winter break! Spirit week all staff and scholars. Tuesday: Tree topper (break out your favorite holiday hat/accessory) Wednesday: Holiday Character Thursday: Tacky Sweater Thursday Friday: Long Winter's nap- PJ day

ABQCA had an amazing time celebrating all of the things we are grateful for! Wishing you all a safe and happy break.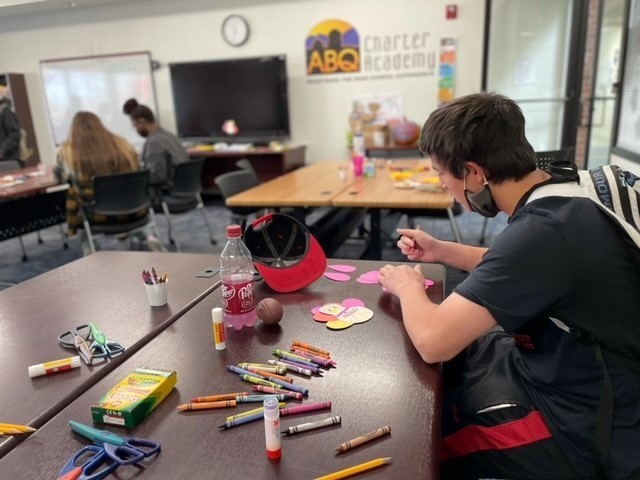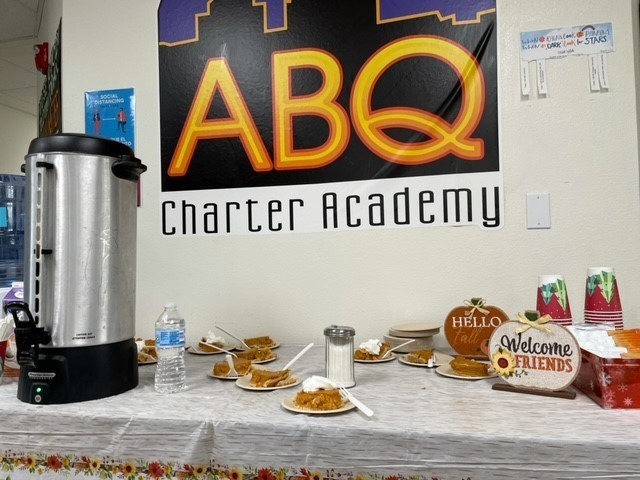 Attention all scholars: Join us for the Scholar Leadership Council meeting Tuesday, November 16 at 11:45 am in the conference room at our MLK building. Agenda items include: the discussion and approval of school policies related to the Black Education Act - House Bill 43, gratitude banner, November social event, and December social event. We look forward to seeing you there!

ABQCA's Fall Festival wasn't only for our scholars, it was also for the littles in the Early Childhood Center. Remember we provide free childcare for our in-person scholars. Contact Ms.Trinkaus if you are interested 505-317-4757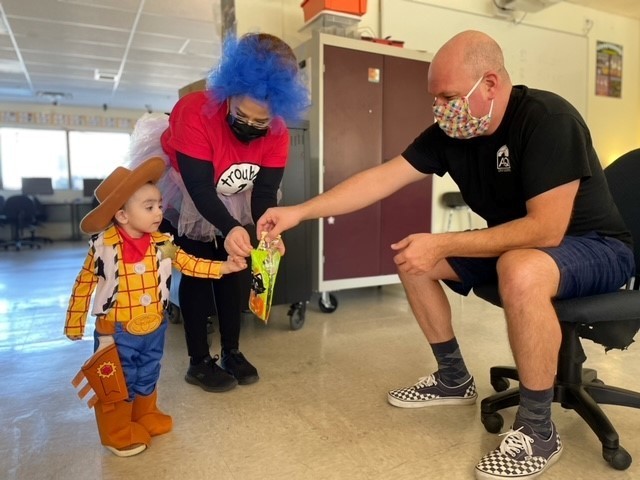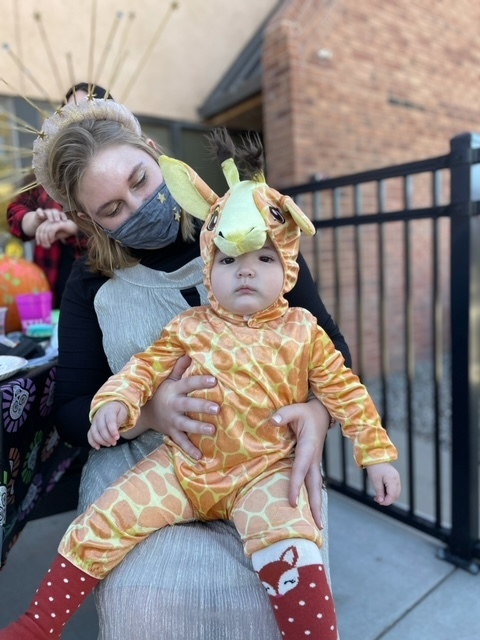 Good evening ABQ Charter Academy scholars and families. Just a reminder that tomorrow, Thursday, November 11 is a regular school day for us. Please make sure you are in attendance! Have a wonderful evening and we will see you tomorrow!

Congratulations to Graduate #7, Mariah Otero! Great job Mariah!